From May 1 – 9, 2020, the Westside School of Ballet is offering Online Dance Talks and new online classes via Zoom and Instagram Livestream with special guests, Westside Ballet Alumni and faculty.
Located on Stewart Street in Santa Monica, Westside School of Ballet has been a home for thousands of young dancers both in the world of dance and beyond. Established in 1967 by New York City Ballet's principal ballerina Yvonne Mounsey, and co-founder Rosemary Valaire (Royal Ballet), Westside School of Ballet has been around longer than any other public ballet school in Los Angeles. It has also been one of the most successful. Like many studios and businesses around the globe, the COVID-19 outbreak has brought on financial challenges. And, like many, the owners have turned to technology to survive by offering over 50 classes a week via ZOOM and Instagram Livestream taught by renown guest teachers and alumnae.
"While classes are suspended, our costs and investment in the arts continues. As a small business, with little to no profit margins, we operate on a month to month basis, so please consider this when asking for refunds as I want to do everything I can to pay the teachers, staff and pianists. As a small business owner, it is stressful for me to keep the doors open in normal times let alone during this time so I appreciate all your support." School Executive Director/Owner Allegra Clegg wrote in a March 16th letter.
LiveStream Instagram Classes are free and will be saved to Westside's IGTV channel and the links available in the Instagram 'Story' to watch again for 24 hours and then archived.
Below is a small sampling of the over 50 online classes available every week to Westside's Adult Dancers & in Westside's Dance Academy for Children & Young Adults. Please click here for full schedule for week 7 (week 8 schedule will be emailed Sunday night)
---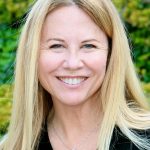 ADULT DANCERS' TOWN HALL MEETING
with ALLEGRA CLEGG
7-8 pm Mon. 5/4, via Zoom
open to all Adult Ballet Students & Faculty
Zoom Code: https://cccconfer.zoom.us/j/716280876
"Please join me this Monday to hear the latest updates about the studio, ask questions, and connect with your Westside family! – Allegra, Westside School of Ballet's Executive Director & Owner, and Yvonne Mounsey's daughter
---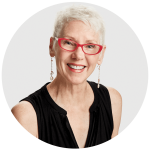 VICTORIA MORGAN
5:30-6:30 pm SAT. 5/2
"Dance Talks" via Zoom $5*
with Francine Kessler Lavac
(*Free for Dance Academy Students)
Victoria Morgan is the Artistic Director at Cincinnati Ballet. During her tenure, Ms. Morgan choreographed numerous one-act and full-length ballets. Prior to coming to Cincinnati Ballet, Ms. Morgan was resident choreographer for the San Francisco Opera and a principal dancer for San Francisco Ballet and Ballet West. She served on numerous boards including Dance USA, Dance Magazine, the NEA evaluation panel, and was a presiding judge for many International Ballet Competitions. Ms. Morgan graduated Magna Cum Laude with an M.F.A. from University of Utah. She was honored as a YWCA Career Woman of Achievement in 2009.
---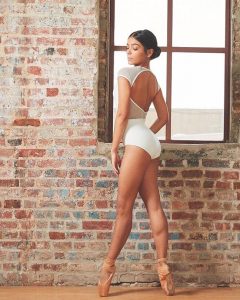 GIORGIA MARTELLONI-ZABRISKIE
10-11 am Fri. 5/1
Intermed. Adult Ballet on IG Livestream
1-2 pm Sat. 5/9
Dance Talk "Live From Rome" on Zoom
Alumna Giorgia Martelloni-Zabriskie will give an intermediate barre & conditioning class live from Rome on May Day! Then Westside's Dance Talk Online Series will continue in two weekends; on Sat. 5/9, Giorgia will share her experiences dancing professionally for a year before graduating from university in Rome. She has been accepted to dance in the Italian ballet company, Balletto di Roma, next year.
Giorgia trained at Westside Ballet for 10 years, dancing leading roles from Clara to the Sugar Plum Fairy in the Nutcracker, and a variety of featured roles in our Spring Showcase from Graduation Ball, to Balanchine's Harlequinade Pas de Deux, contemporary ballets and jazz pieces. Giorgia joined the Dance Theatre of Harlem in 2016 and was signed for a second season, before leaving due to an injury. Giorgia was also named an Ambassador for Capezio in 2017.
---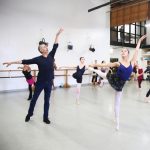 NADER HAMED
11:30am-12:45 pm Fri. 5/1 & 5/8
12-1:15 pm Sun. 5/3
11am-12:15 pm Wed. 5/6
Advanced Ballet on Zoom $10
Live from the studio with pianist Leon and an assistant demonstrator, the very esteemed Westside Advanced Master Teacher Nader Hamed has added a third class on Sunday to his weekly roster.
Nader Hamed was Russian-trained in Leningrad. He was a principal dancer with Berlin Opera, La Scala di Milan, and Colon Theatre in Buenos Aires. He was Artistic Manager and Ballet Master at Cairo Opera House. Nader worked with Rudolph Nureyev for four years in Europe. Nader teaches Advanced/Pro adult classes and pas de deux.
---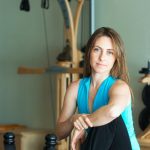 GYROKINESIS® with Christina Brunk Stroh
3-4 pm Fri. 5/1 & 5/8
on IG Livestream
Level 1 for dancers – mat at chair needed
Alumna Christina Brunk Stroh, Specialized Master trainer of the GYROTONIC® Expansion System, owner of Movement Centre LA, Christina trained with Yvonne, Rosemary, Caprice & the Westside Artistic staff from age of 8 years old until she left her senior year to go to Pennsylvania School of Ballet, where she later joined the company, Pennsylvania Ballet.
"I've supported Westside ballet students with Gyrokinesis and Pilates classes when Yvonne was alive early to mid-2000's."
---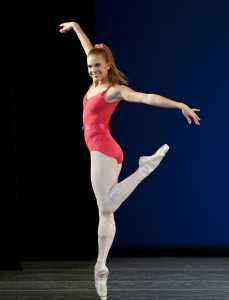 SAVANNAH LOWERY
5-6:30 pm Fri. 5/1
Advanced Ballet on IG Livestream
(Levels 6-7)
Former soloist with New York City Ballet, Savannah Lowery recently retired after a 17 year career. Ms. Lowery recently completed a pre-med post-baccalaureate program at Loyola Marymount University and is presently a part time instructor for the upper level Westside Dance Academy students.
"A lot of the Balanchine rep is architectural, and you're dealing with complicated music. If you think about music and numbers, music and math are so intertwined. And to be a dancer you have to listen to the music, you have to understand it, you have to be able to count it and hear it…" -The Argonaut
---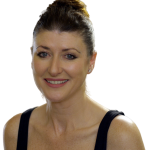 BRIGID BODEN
10-11 am Sat. 5/2
Beg. Ballet on Zoom
1-2 am Mon. 5/4
Beg./ Int. Ballet on IG Livestream
Irish native, Brigid Boden, formerly with The Dublin City Ballet, was trained in RAD at the Royal Leinster School of Ballet, Dublin and at the Hammond School in Chester, England and is a member of The Royal Academy of Dance. She has been teaching ballet at Westside School of Ballet since 2007.
Brigid was awarded a full scholarship by The Dance Theatre of Harlem in New York where she was trained in Balanchine technique under the guidance of founders Arthur Mitchell, Karl Shook and New York City Ballet's legendary Tanaquil Le Clercq. Brigid began her professional career with The Dublin City Ballet. She has choreographed and performed in several original pieces for stage and screen, and has written, appeared in, and directed the successful educational ballet video for children 'Ballet At Home.' Brigid travels to ballet schools around the world teaching master classes, and sharing her knowledge of both RAD, and Balanchine technique.
---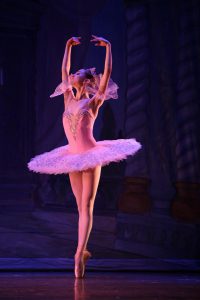 JOY WOMACK
2-3:30 pm Sat. 5/2 & 5/9
Int./ Adv. Ballet on IG Livestream
(Levels 5+ and 6/7)
The first American woman to be invited to join the Bolshoi Ballet company, Westside Ballet Alumna Joy Womack is an acclaimed international guest star. She recently signed with Boston Ballet.
"I love my Westside family & home studio – and love designing classes for stamina and strength during this time of crisis for all of us in the Arts community. We will get through this together!"
---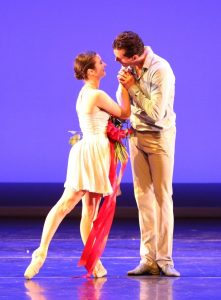 LUCIA CONNOLLY
4-5:30 pm Mon. 5/4
Int./ Adv. Ballet on IG Livestream
(Levels 5+ and 6/7)
Alumna Lucia Connolly, in her fourth year as a member of Joffrey Ballet and an ensemble dancer for Barak Ballet, returns to her very popular Monday slot.
"I started dancing because my sister started, she loved it, but I was 5 and I just thought it was fun, because I could spend all day Saturday with my friends. Yvonne was really passionate about dance and she made it very clear it was a way to express yourself. I think that was the way to my success. She instilled the importance of artistry. At the end of the day, dance is not just how high your leg is going." – LA Dance Chronicle
---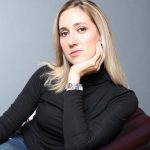 MELISSA BARAK
5-6:30 pm Tues. 5/5
Int./ Adv. Ballet on Zoom
(Levels 5+ and 6/7)
Westside Alumna & Faculty member, Artistic Director of Barak Ballet, and former New York City Ballet dancer & choreographer, Melissa Barak teaches another wonderful class from her make-shift home studio.
"I like to focus on a heavier barre with just a few stay-in-place steps for center. I don't want to force students to have to struggle to hold their turnout doing something hard. I'd do a stretch and some back/core strengthening and also give some center combos that don't require a ton of space! Doing class at home isn't ideal, but it's essential in order to keep your technique in check. Relevés in pointe shoes should be practiced daily."
---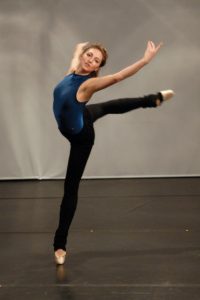 ILONA POCIUNAS
9-10:30 am Wed. 5/6
Intermediate Ballet on Zoom
lona Pociunas trained at Westside Ballet under the direction of Yvonne Mounsey, Rosemary Valaire, and Caprice Walker. Additionally, she trained at The School of American Ballet, American Ballet Theatre (New York), and The Rock School of Pennsylvania Ballet summer intensive workshops. Ilona joined The Sacramento Ballet in 2001 and was promoted to soloist in 2003, then continued to dance two more years with the company. She briefly returned to The Sacramento Ballet in 2009-2010 as a guest artist. Ilona holds a B.A. in Performing Arts from Saint Mary's College of California. Additionally, she holds an M.S. degree in Communication Disorders and Sciences from Cal-State University, Northridge. She is looking forward to working as a Speech-language pathologist.
"Hi Everyone, I hope you are all staying healthy and safe during this time. My classes will include a short warm-up, full barre, minimal center work and suggestions for cool down. The goal is to maintain our technique, physique, strength and flexibility. Yvonne Mounsey always told me, "Barre is like your morning coffee, you must have it every morning."  I also really want you to enjoy the class by embracing your love of dance through the movement of your beautiful body and, of course, listening to the traditional piano music."
---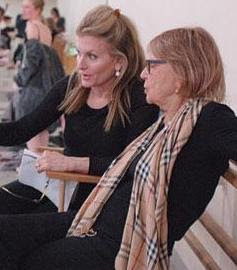 FRANCINE KESSLER LAVAC
WITH SHELBY TZUNG
3-4:30 pm Thurs. 5/7
Int./ Adv. Ballet on Zoom
(Levels 5+ and 6/7)
Associate Artistic Director Miss Francine will be joined by alumna Shelby Tzung in studio with pianist Leon.
Shelby won the prestigious Spotlight Award in 2016 – before joining the School of American Ballet's (SAB) year-round program in September 2017. In 2019, Shelby won the Mae L. Wien Award for Outstanding Promise. Shelby accepted a contract with the world renowned National Ballet of Canada for the 2019-2020 season. She was also accepted into Harvard University, but will defer while she fulfills her professional ballet career.
---
Zoom classes are available for $10 per class via MindBody.
Zoom Dance Talks $5 per class via MindBody.
After Signing up, a code will be sent to you 15 minutes before class starts. For information regarding how to pay for class, please visit the following link:
https://westsideballet.com/mindbody-instructions/
For Instagram Livestream classes, please go to Westside's handle @westsideballet_ (WITH AN UNDERSCORE AT END)
Please consider a contribution through our Venmo account @westsideballet). Thank you for your continued support and patience with us. We hope Westside is bringing you some joy in this difficult time.
ARCHIVAL LINK FOR PAST FREE CLASSES
Free Zoom classes (first 2 weeks), IGTV (prior Instagram Live classes) and VIMEO classes
Archived paid Zoom classes are available at a fee of $5/ class or $20/ mo. for first month trial and $40/ thereafter. Please email wsballetsponsors@gmail.com for access and payment arrangements.
---
Compiled by Jeff Slayton, May 1, 2020.
Featured image: Photo courtesy of Westside School of Ballet