Westside School of Ballet was established in 1967 by New York City Ballet's principal ballerina Yvonne Mounsey, and co-founder Rosemary Valaire (Royal Ballet) and has been around longer than any other public ballet school in Los Angeles. Located in Santa Monica on Steward Stewart, Westside School of Ballet has provided a home away from home for young dancers both in the world of dance and beyond. As with all dance studios and businesses around the globe, the COVID-19 outbreak has brought on financial challenges. As we all turn to livestreaming for dance classes and performances, the owners of Westside School of Ballet have also turned to technology to survive.
The Westside School of Ballet offers online "Dance Talks" and has added a few new online classes. Below is a small sampling of the over 50 online classes presented by some of the school's distinguished  alumni available every week to Westside's Adult Dancers & in Westside's Dance Academy for Children & Young Adults.
Please click HERE for full schedule for week 9
---
WILLIAM AGLIATA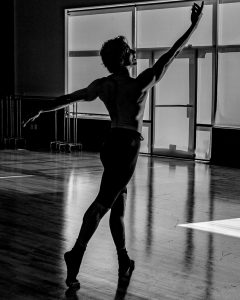 9-10 am Tues. 5/12 & 5/19
Advanced Adult Ballet via Zoom
Former soloist William Agliata spent his professional career dancing in ballet and contemporary companies, and motion pictures, from the Rome Opera in Italy, to the Metropolitan Opera in New York. He served as ballet master for the new NYC Opera, danced in the Royal Ballet's production of Cinderella for the Lincoln Center Festival at the Met, and was a guest artist for Nevada Ballet Theater's Beauty and the Beast. As ballet master for the Nevada Ballet Academy, he choreographed the boys' piece for their performance of La Fille Mal Gardée.
He travels extensively training actors for film, performers for theater, as well as teaching classical ballet, contemporary ballet, contemporary dance and jazz classes.
"The focus/goal of my class is positioning and mechanics, working towards speed and lines. It's about working with the right muscles with the help of the music, enhancing the artistic aspect of ballet."
---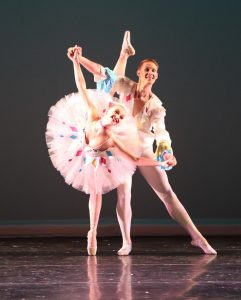 MOLLY NOVAK
5-6:30 pm Fri. 5/15
Inter./ Advanced Ballet on IG Livestream
4-5 pm Sat. 5/23
"Dance Talks" on Zoom
Alumna Molly Novak will give an intermediate / advanced barre & conditioning class on Friday. Then Westside's Dance Talk Online Series will continue in two weekends; on Sat. 5/23, Molly will share her experiences dancing professionally for Boston Ballet II. She has been recently promoted to Boston Ballet's main professional company.
Molly trained at Westside Ballet for 9 years, dancing featured roles from Clara to the Sugar Plum Fairy in the Nutcracker, to to Balanchine's Harlequinade Pas de Deux, the Romantic Pas de Deux in Lichine's Graduation Ball, Odette in Act II Swan Lake and numerous contemporary and jazz works.
---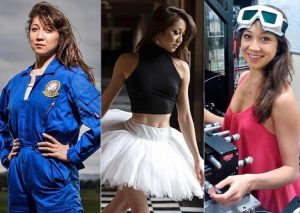 MERRITT MOORE
1-2 pm SAT. 5/16
"Dance Talks-
Live from the UK"
via Zoom $5*
with Francine Kessler Lavac
(*Free for Dance Academy Students)
Dr. Merritt Moore, recently dubbed the 'Quantum Ballerina,' by British Vogue, graduated with Magna Cum Laude Honors in Physics from Harvard and graduated with a PhD in Atomic and Laser Physics from the University of Oxford. She also pursued (and continues to pursue) a professional ballet career with the Zurich Ballet, Boston Ballet, English National Ballet, and Norwegian National Ballet. She was recently awarded Forbes 30 under 30, and she was one of the 12 selected candidates to undergo rigorous astronaut selection on BBC Two "Astronauts: Do you have what it takes?"
Merritt urges that the arts and sciences should not be mutually exclusive, and she inspires young women around the world to pursue their dreams. She has been invited to be the featured speaker at the Forbes Women's Summit in NY, panelist for the U.S. Embassy 'Women in STEM' Panel in London, and is featured in the bestseller "Good Night Stories for Rebel Girls.
---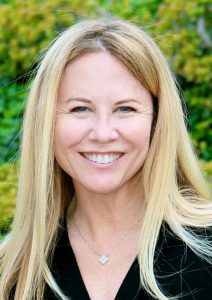 ADULT DANCERS & PARENT TOWN HALL
with ALLEGRA CLEGG
7-8 pm Mon. 5/18, via Zoom
open to all Adult & Parent Ballet Students & Faculty
Zoom Code: https://cccconfer.zoom.us/j/716280876
"Please join me Monday the 18th to hear the latest updates about the studio and how we are working to keep the business open. I look forward to answering your questions and connecting with all of you during this difficult time."
– Allegra, Westside School of Ballet's Executive Director & Owner, and Yvonne Mounsey's daughter
---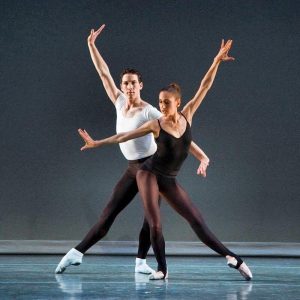 MELISSA BARAK
5-6:30 pm Tues. 5/12 & 5/19
Int./ Adv. Ballet on Zoom
(Levels 5+ and 6/7)
Westside Alumna & Faculty member, Artistic Director of Barak Ballet, and former New York City Ballet dancer & choreographer, Melissa Barak teaches another wonderful class from her make-shift home studio – focusing on strengthening and conditioning.
---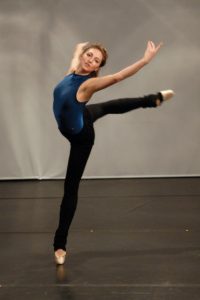 ILONA POCIUNAS
9-10:30 am Wed. 5/13
Intermediate Ballet on Zoom
lona Pociunas trained at Westside Ballet under the direction of Yvonne Mounsey, Rosemary Valaire, and Caprice Walker. Ilona joined The Sacramento Ballet in 2001 and was promoted to soloist in 2003, then continued to dance two more years with the company. Ilona holds an M.S. degree in Communication Disorders and Sciences from Cal-State University, Northridge. She is looking forward to working as a Speech-language pathologist.
---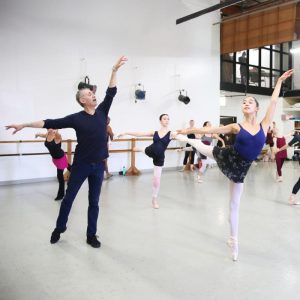 NADER HAMED
11am-12:15 pm Wed. 5/13
11:30am-12:45 pm Fri. 5/15
12-1:15 pm Sun. 5/17
Advanced Ballet on Zoom $10
Live from the studio with pianist Leon and an assistant demonstrator, the very esteemed Westside Advanced Master Teacher Nader Hamed has added a third class on Sunday to his weekly roster.
---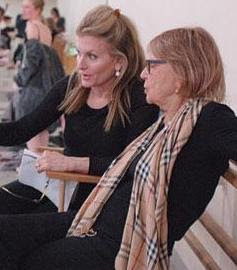 FRANCINE KESSLER LAVAC
WITH SHELBY TZUNG
3-4:30 pm Thurs. 5/14
Int./ Adv. Ballet on Zoom
(Levels 5+ and 6/7)
Associate Artistic Director Miss Francine will be joined by alumna Shelby Tzung (National Ballet of Canada) in studio with pianist Leon.
---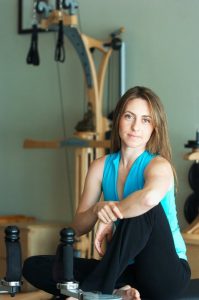 GYROKINESIS®with Christina Brunk Stroh
3-4 pm Fri. 5/15 on IG Livestream
Level 1 for dancers – mat at chair needed
Alumna Christina Brunk Stroh, Specialised Master trainer of the GYROTONIC® Expansion System, owner of Movement Centre LA, Christina trained with Yvonne, Rosemary, Caprice & the Westside Artistic staff from age of 8 years old until she left her senior year to go to Pennsylvania School of Ballet, where she later joined the company, Pennsylvania Ballet.
---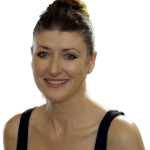 BRIGID BODEN
10-11 am Sat. 5/16
Beg. Ballet on Zoom
Irish native, Brigid Boden, formerly with The Dublin City Ballet, has been teaching ballet at Westside School of Ballet since 2007. Brigid began her professional career with The Dublin City Ballet. She has choreographed and performed in several original pieces for stage and screen, and has written, appeared in, and directed the successful educational ballet video for children 'Ballet At Home.'
---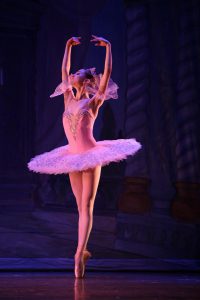 JOY WOMACK
2-3:30 pm Sat. 5/16
Int./ Adv. Ballet on IG Livestream
(Levels 5+ and 6/7)
The first American woman to be invited to join the Bolshoi Ballet company, Westside Ballet Alumna Joy Womack is an acclaimed international guest star. She recently signed with Boston Ballet.
"I love my Westside family & home studio – and love designing classes for stamina and strength during this time of crisis for all of us in the Arts community. We will get through this together!"
---
LUCIA CONNOLLY
4-5:30 pm Mon. 5/18
Int./ Adv. Ballet on IG Livestream
(Levels 5+ and 6/7)
Alumna Lucia Connolly, in her fourth year as a member of Joffrey Ballet and an ensemble dancer for Barak Ballet, continues offering her very popular Monday slot.
"Yvonne, Martine, and the entire artistic staff at Westside Ballet instilled in me a passion for dance and a love for life that has really shaped the dancer, and person, that I am."
---
Zoom classes are available for $10 per class via MindBody.
Zoom "Dance Talks" $5 per class via MindBody.
 After Signing up, a code will be sent to you 15 minutes before class starts. For information regarding how to pay for class, please visit the following link:  https://westsideballet.com/mindbody-instructions/
For Instagram Livestream classes, please go to Westside's handle @westsideballet_ (WITH AN UNDERSCORE AT END)
Please consider a contribution through our Venmo account @westsideballet). Thank you for your continued support and patience with us. We hope Westside is bringing you some joy in this difficult time.
ARCHIVAL LINK FOR PAST FREE CLASSES
    Free Zoom classes (first 2 weeks), IGTV (prior Instagram Live classes) and VIMEO classes
    Archived paid Zoom classes are available at a fee of $5/ class or $20/ mo. for first month trial and $40/ thereafter. Please email wsballetsponsors@gmail.com for access and payment arrangements.
Please click HERE for full schedule for week 9
If you would like to contribute to the Crisis Relief Fund: 1500 Angels – Save Westside School of Ballet, you may do so HERE.
---
Featured Image:  Photos courtesy of the artists – Collage by Roger Martin Holman of LADC.
Compiled by Jeff Slayton for LADC, May 5, 2020.