Because his life was cut short Fred Herko is not generally known by today's generation of dancers, making this production of Freddy at The Fountain Theatre even more significant. Fred Herko was a driving force in New York's art and dance scene during the late 1950s and early 1960s alongside Yvonne Rainer, Trisha Brown, Twyla Tharp, Katherine Litz and Viola Farber to name a few. Fred Herko was a force of nature and one of dance's unsung pioneers.
On September 27, 2017, The Fountain Theater will present the world premiere of Freddy at the Caminito Theatre, inaugurating a new partnership between The Fountain Theatre and the Los Angeles City College Theatre Academy. The hybrid dance/theater work was written by Fountain Theatre co-artistic director Deborah Lawlor and directed by British theatre director currently living in Los Angeles, Frances Loy. Cate Caplin is the production's Movement Director/Choreographer. Freddy is the story of the legendary New York dance artist Fred Herko who tragically leapt to his death at the young age of twenty-eight. Here,  Herko's life is told through the eyes of a young woman who falls under the enigmatic dancer's spell. In real life, that young woman was Deborah Lee whose last name is now Lawlor, the author of Freddy.
The Fountain Theater has won multiple awards and its projects have been presented nationally and internationally, making it one of LA's most successful intimate theaters. Because Freddy was designed for a larger space, the Fountain Theater has coordinated with LACC's Theater Academy to present the production at the Caminito Theatre, and several of the creative staff and actors in Freddy are faculty and students at the academy.
In the late 1950s and early 1960s Herko was one of New York's most brilliant and charismatic dance artists. He studied at New York's Julliard School and the American Ballet Theater School, took classes with Merce Cunningham and James Waring and he was a member of Waring's company for approximately ten years. Herko worked with such renown dance artists as Katherine Litz, Frank O'Hara, Deborah Hay, Elaine Summers, and Arlene Rothlein. He was part of the original Judson Church Theater group, contributing two works to their inaugural concert on July 6, 1962.  Living in New York during a vibrant and turbulent time, Herko became involved with the Pop Art and gay world of Andy Warhol. He appeared in several of Warhol's earlies films including Haircut (No. 1), Kiss, The Thirteen Most Beautiful Boys and Rollerskate. Fred Herko was not only loved for his dancing: he was a very beautiful man with a mesmerizing persona.
I asked Deborah Lawlor to tell me about Fred Herko. "Freddy was Mr. Charisma." She said. "He had a kind of brilliance and heart that drew people to him and him to people." Lawlor also called Herko a flaming creature and a star. She spoke of herself during those times as an "underling who offered Freddy a place to stay." Clearly, she was much more than that.
Fred Herko was, however, a troubled man who took to drugs to try and escape his demons. His drug of choice was speed, and by the time he moved into Deborah Lee's apartment, he was shooting it into his veins. According to Diane di Prima "he needed speed to push his body so he could dance the way he wanted to". Like many troubled artists who use their creativity to escape, Herko's true drug was dance.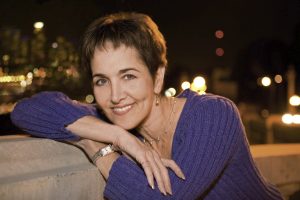 I sat with Lawlor and Cate Caplin in the Fountain Theatre's lovely café and shared stories about some of the people we all knew in New York. I never saw Herko perform and sadly, there are no known motion recordings of him dancing. When I moved to New York in 1967 he was already a legend and the rumors of how Herko died were swirling around the dance scene.
I explained that one rumor was that Freddy jumped out the window thinking that he could fly. "That's the mythology". Lawlor said. When I asked if this came up in the play, Cate Caplin said "Oh yeah! He flies!"  "Flying or dying." Lawlor added. Caplin's research for Freddy included reading Lawlor's chapter book, and following links provided by Stephen Sachs, an American award-winning stage director and playwright. Sachs is the Co-Founder of The Fountain Theatre and currently its Co-Artistic Director. These links led her to information about the environment and mystique surrounding Andy Warhol. She studied photos of Herko and fortunately was privy to an evening showing of samples from James Waring's work. Because Herko created works within the same time period as Waring, this provided her a glimpse into his choreography. Caplin said that her own dance background is very eclectic and that she is also a theater director with quite a lot of experience telling a story through dance.
Lawlor studied with some of the same teachers as Freddy, was also a member of James Waring's dance company and the Judson Church Theater, and she was good friend to Freddy. "I carried around all those memories for a very long time before I finally sat down to write", she said in another interview. "His death shocked us all!"
On the day he died, October 27, 1964, Herko was strung out and homeless. He invited friends to an impromptu performance at the apartment of friend Johnny Dodd. After emerging from Dodd's bathroom stark naked, he began dancing to Mozart's Coronation Mass. Herko often said that he would one day give a suicide performance and Dodd wondered if this was it. Indeed, after dashing several times toward an open window, Herko leapt out the fifth-floor apartment to his death. Thankfully, Lawlor was not present to witness this tragedy.
Cate Caplin said she was present for all the principal casting for Freddy and that the most difficult role to cast was, of course, that of Fred Herko. "Freddy was so well known as this beautiful dancer, and Marty Dew was the one most able to fill his acting and his dancing with the dramatics, the addiction and the tormented passion infused with the artistry of the legendary Freddy Herko." Marty Dew's TV appearances include Coach Carter, How I Met Your Mother, Glee and in the 2004 movie You Got Served. Other actors include Susan Wilder, Mel England, Katie McConaughy, and members of the LACC Theatre Academy.
Freddy is  based on Deborah Lawlor's chapter book; directed by Frances Loy; dance movement/ choreographer  Cate Caplin; sound design by Vern Yonemura, and costumes by Jillian Ross and props master Amrit Samra. The set and projection design is by Tesshi Nakagawa; Lighting Designer is Derek Jones and the Assistant Choreographer is Gary Franco.
Freddy runs Wednesdays through Saturdays from September 27 to October 14; Wednesdays at 8 p.m., Thursdays at 3 p.m. and 8 p.m.; Fridays at 8 p.m. and Saturdays at 3 p.m. and 8 p.m.  General admission is $25. The Caminito Theatre is located on the campus of Los Angeles City College at 855 N Vermont Avenue, Los Angeles, CA. 90029. Parking is FREE in Structure 4 on Heliotrope at Monroe (between Santa Monica and Melrose). For reservations and information, call (323) 663-1525 or click here.