Cheryl Baxter has had an extraordinary non-stop career as a commercial dancer based in Los Angeles.  In Part One she reflected on her early years of training at her Mother's studio and with the top teachers of the time.  Here we talk about her reasons for choosing to move to Los Angeles and how she established herself as one of LA's first-call dancers.  From noted showcases to major movie musicals, Academy Awards and Broadway she did it all and now many decades later she is still a first-call dancer albeit in the "Mature" category.   Her latest gig was as a back-up dancer for "DaBaby" on the Grammys.  This has led to her current TikTok account, which as of now has over seven million hits.  She is officially an influencer!
TW – When you were 19 after a year of studying in Chicago you felt you were ready to begin your professional career.  What motivated you to choose Los Angeles over New York City?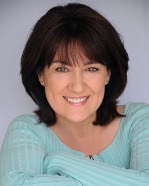 CB – I decided to move to Los Angeles instead of going to New York because my dream was to be on the Carol Burnett Show as an Ernie Flatt dancer. I loved all the variety shows from the 70's and New York City in those days was a rough place to live. I had a bad experience the first time my parents and I were in the city.  We were in the hotel waiting for an elevator and when the doors opened, a man was lying on the elevator floor in a pool of blood. Can you imagine how shocking it was coming from our small town in Wisconsin and right off the bat, experiencing this side of New York?  We never found out if the elevator guy was dead or alive! Anyway, California felt like a safer move for a 20 year-old dancer and I knew there was a lot of work out there in film and television; besides, I had relatives in Huntington Beach in case of an emergency. Also my Mom's good friend and FBI agent, no kidding, had moved to Los Angeles and he helped me find a great 2-bedroom apartment in Studio City for $300 dollars a month! He even helped me find a car, a big ugly maroon Monte Carlo that was perfect to drive in the heavy LA traffic. It wasn't cool but it was a car.  Luckily A few of my college friends from Madison decided to make the move with me, so it was great to have a built in buddy system and roommates that already knew each other well.  We were all looking for work in Hollywood.
TW – Once you got to LA how did you get your foot in the door?
I had previously met Joe Tremaine and Roland Dupree at dance conventions back in the Midwest and they persuaded me to move to Los Angeles. They told my Mom they thought I had what it took to work in LA.  To this day I am still close to the dance community I met while studying with Joe and Roland.  I'll be forever grateful for that.
I started auditioning immediately. In those days we didn't have a dance agent, so auditions were usually listed in the trade papers either Drama-Logue or Variety.  Networking with other dancers and choreographers was imperative because often jobs were just through word of mouth.
I met dancer/choreographer Dana Landers in Joe's class. My timing was great because he was producing a new show called "Hollywood Dancin'" and asked me to be in it.  I decided that even though this didn't pay much, it was an opportunity to meet and work with various choreographers and boy was I right! . Looking back I realize what an amazing showcase this was. If a well-known choreographer wasn't doing a piece in the show, they were in the audience watching the show. Another showcase I was lucky enough to be a part of was  "LA Jazz Company" at the John Anson Ford Theater.  It was an opportunity to perform in Hama's great piece and Joe Tremaine's iconic  "Zzyzx" where I danced with Ben Lokey, Tim Scott, Casey Cole, Michael Rooney and other top dancers of the day.  Working on Dana's showcase led directly to an amazing opportunity.
NBC News Anchor, Paul Moyer was looking to do a segment on "The Day in the Life of a Dancer" for "Eye on LA," a local show. He contacted Dana Landers and Dana recommended me of all things! It was a blast to be followed throughout LA by a camera crew.  They filmed me taking dance classes, in rehearsals, at auditions and in performance. This was a big break and it led to many other opportunities.  But what really set me up were those showcases.  Sometimes it pays to take the opportunity when it presents itself and not worry about the paycheck.  At least that was the case in those days.
TW – Please tell us about your first important film job and how it affected your career future.
CB – The first big job I booked after being in LA for a year was the movie, Xanadu, starring Olivia Newton-John and Gene Kelly. The audition for choreographer Kenny Ortega was at a sound stage at Universal Studios, which was pretty amazing for this girl from Wisconsin. Hundreds of dancers showed up.  I was intimidated and excited at the same time. I remember the audition being really fun but very exhausting.  It was worth it though because I was hired to be one of the spider women and one of the disco dancers for the big finale. By luck, my friend Mark Ziebell, who had moved out here with me from Wisconsin, had been hired for the 40s/80's scene. When that number was rehearsing at Debbie Reynolds studio, Mark overheard Kenny saying he needed another dancer for the 80's section with the Tubes. Mark mentioned my name to Kenny and he called me. I came over and jumped into the rehearsal immediately. I think this moment changed my dance career because after that Kenny hired me to be one of his assistants on his next gig, Francis Ford Coppola's film "One From the Heart."  Believe it or not Gene Kelly everyone's idol was brought on as a dance consultant on the Coppola film.  What more could I ask for?
Jerry Evans and I taught the audition combination for "One From The Heart" with Kenny at DR studios. We saw literally thousands of people. Many flew in from all over the country because this was the start of the new Zoetrope Studio's, which was planning to do multiple movie musicals and everybody wanted in. It was an amazing moment for me at 21 years old to be sitting next to Kenny helping to cast a film of this magnitude. The next few months were spent creating numbers for Terri Garr, Raul Julia and Nastassja Kinski. Francis Ford Coppola was there daily.  He was a very out going and friendly guy. Occasionally he'd say, "Lets take a break and jump in Cheryl's Monte Carlo and go cruising down Van Nuys Blvd."  So, there I would be driving my big ugly car with my passenger, Francis Ford Coppola, down Van Nuys Blvd. while he shouted out pick up lines to any passing girls.    It was so crazy!  Sometimes after rehearsal all of the creative team including Coppola would go bowling or have Friday night parties on the set.  It was fun and really wild!  I have so many great memories of that job but the biggest thrill of all was getting to dance with Gene Kelly.
During that time, Gene was looking for someone to move to Paris for a year to teach the ballet dancers at the Paris Opera how to tap. So he invited me to meet him at Marinaccio Studio and we spent the morning tapping together.  When we finished he looked at me and said, " Hey Kid, you can really tap dance." I floated out of the studio with a big smile on my face. Sadly, I couldn't get a visa to work in France, but Gene and I stayed in contact over the years. Thinking back, this was an amazing time in my life.  I'm so grateful that Kenny Ortega gave me such a great start by hiring me for jobs that would impact my entire career.
TW – It seems that doing the showcases paid off when choreographer Walter Painter hired you for the 1980 Academy Awards.  Can you talk about that? 
CB – My first television audition was for the 1980 Academy Awards. The audition was grueling, with over 500 female dancers on a sound stage at Paramount Studios with only 16 spots available.  As luck would have it, Walter Painter the choreographer had been in the audience to see the showcase of "Hollywood Dancin" and even better, Ted Sprague, one of the choreographers of that show, was Walter's assistant! With Ted's help, reminding Walter who I was, I made it through the first ballet cut and the second jazz cut. The last combo was tap. Donald O'Connor was coming out of retirement to do a huge 12-minute number called "Dancing on the Silver Screen," so the tap combo was very intricate. Thankfully tap is my strong suit and tap seems to weed a lot of people out.  So, I found myself standing in a line of 16 girls at the end of the 6-hour audition process. All of us were feeling very confident until in walked 12 dancers who hadn't auditioned but stood in a line on the other side of the room. These were the top working dancers in Los Angeles that had already booked the job. All of our hearts dropped when we realized there were actually only 4 spots open. My name was the first to be called. Walter asked how long I had been tap dancing and like a line out of "A Chorus Line," I proudly exclaimed that I started tap dancing at age 2 in my mothers dance studio in Wisconsin. He asked me to do a traveling time step (which is easy) and when I finished he directed me to move to the other line. I was euphoric walking towards that line realizing that I just booked the Academy Awards.
Not only did I book the job but it turns out I was dancing with a bunch of the Carol Burnett dancers. It was a dream-come true. On that Awards gig were Stan Mazin, Randy Doney, Bobbi Bates, Sandi Johnson, Toni Kaye, Gerri Reddick, Susan Donovan, Jude Van Wormer, Birl Jonns along with other top LA dancers. So even though the Carol Burnett show had ended I was still able to perform with these incredible dancers and feel like I was an Ernie Flatt dancer!  Now more than 30 years later we are still friends and believe it or not, occasionally we still work together.
TW – On another Academy awards show you were teamed up with Gregory Hines and Bruce Heath because of your tap skills.  How did this lead into the next phase of your life both professionally and personally? 
CB – In 1982 Choreographer Walter Painter held another audition for the Academy Awards.  This time I was one of the girls to be booked early, arrive at the end of the audition and stand in the already hired line!  It felt great!
We did 4 numbers in the show plus a big 10-minute medley featuring Gregory Hines and Debbie Allen. Bruce Heath one of the dancers in the show was also the associate choreographer of "Sophisticated Ladies," a show based on the music of Duke Ellington.  The show was running at the Shubert Theater in Los Angeles. I got a chance to audition when one of the dance roles became available because of my connection to Greg Hines and Bruce.  I think they must have put in a good word for me because I got he job.  Coincidentally, I replaced the wonderful Sandi Johnson, one of the Carol Burnett dancers, and I fit into her costumes perfectly. Sandi and I are friends to this day.  Some jobs change your life and this one did, in a big way.
Once you are in a show at the Shubert you are on the list to join other casts when a position became available. I did the LA Company, Broadway Cable for Showtime and the Vegas Company in the early 80's. So here I was the tap dancer from my Mom's home studio dancing next to Hinton Battle, Greg Burge, Harold Nicholas, Paula Kelly, Freda Payne and Gregory Hines.  Because I could sing, I also understudied the Terri Klausner and Phyllis Hyman roles and went on for them many times.  This meant I was singing the Ellington classics  "Satin Doll," "It Don't Mean A Thing If It Ain't Got That Swing" and "Hit Me With A Hot Note" among others.  What a life I was living!
And then, while waltzing onstage to "Sophisticated Ladies" I fell in love with my partner George Ratliff.  Not only was he a smooth dancer and a great singer but also he was and is hilarious. We've been together since 1983 and have been married almost 34 years. We went on tour with "Sophisticated Ladies" again in the 90's and shortly after that we had our son Ellington, who was appropriately named after the Duke. Good thing I never could get that visa to teach at the Paris Opera or my life might have been much different.
TW – I know "Sophisticated Ladies" was pivotal for you but there were still more Broadway shows in your future.   Just give us an idea of what followed.
CB – After "Sophisticated Ladies" and before Ellington, I performed for a year in the Los Angeles Company of "42nd Street" which was a remount of the Gower Champion original at the Shubert Theater. "Cats" directed by Trevor Nunn and choreographed by Gillian Lynne, was next for me once again at the Shubert Theater.   We were at The Shubert for six months with "Cats" before we went on the First National Company Tour throughout the United States. My choice to move to LA worked out well for me.  Where else can you jump from TV to Film to Broadway?  Nowhere!
To watch  "Sophisticated Ladies" click HERE .
To see the showcase "Hollywood Dancin" on the Merv Griffen show click HERE.
Or See Cheryl's latest TikTok video click HERE.
#####
Cheryl Baxter has been working in the entertainment business for over 40 years.   Beginning with Xanadu in 1980 she has worked on more than 20 films including One From The Heart, Death Becomes Her, Tap, Grease 2, Pennies From Heaven, 500 Days Of Summer, This Is It and The Muppet Movie to name a few. Cheryl has danced beside such Tap legends as Gregory Hines, Sammy Davis Jr. The Nicholas Brothers and Donald O'Connor.  She was in the first national companies of 42nd Street, Cats and Sophisticated ladies including the Broadway telecast.  Television credits include Glee, the Academy and Golden Globe Awards, How I Met Your Mother, Community, Mike and Molly, Crazy Ex –Girlfriend, Bless This Mess, Casual, Lucifer and most recently appeared as a back-up dancer on the VMA'S with Miley Cyrus and on the 2021 Grammy Awards with DaBaby.
She has been an assistant choreographer to Gene Kelly, Kenny Ortega, Walter Painter, Gene Castle and Tam Warner among others.  As a choreographer for the soap operas General Hospital and Port Charles, she worked extensively with actors creating their dance scenes. She has directed and choreographed theatrical productions worldwide including shows for Universal Studios in Hollywood, Japan and Singapore, as well as productions for Disney and Sesame Street Live.  Currently Cheryl is one of the producers of the World Choreography Awards honoring choreographers in all forms of media and is also on the musical theater/dance faculty at UCLA and AMDA.
Check out Cheryl's TikTok page at https://vm.tiktok.com/ZMe5Y3Y6n/
---
Written by Tam Warner for LA Dance Chronicle.
Featured image: Cheryl Baxter (left or Stage Right) – The Nifties in 42nd Street – Photo courtesy of the artist.